Coding (also called programming or developing) is telling a computer, app, phone or website what you want it to do. Some educators and experts are calling it the 'new ABC' of the digital age — a subject so important that every child needs to know the basics to excel in our rapidly changing world.
We here share the same vision that Barack Obama, Mark Zuckerberg & Bill Gates are proponents of, which is to provide every student in every school the opportunity to learn to code.
Today, computing is involved in almost all aspects of our lives, from communications and education to social media, banking, information, security, and shopping. Networked computers are capable of controlling our homes' thermostats and lighting, our cars, and our health records. If primary schoolers are taught biology and mathematics in order to understand the world around them, then knowing the basics of how computers communicate—and how to engage with them—should be a given.
1. Build Your First Android App

Course Description
In this course, students will take their first step in app development. Create multiple apps from the calculator, speech translator, simple games and more. Once they have created the apps, they can deploy it directly into an android phone to use it and show to their family and friends. Understand how the process of how apps are created and learn the multiple components existed in a phone.
The apps will be created by using the MIT App Inventor Platform. MIT App Inventor is a visual programming engine that allows for rapid Android development. With the feature of programming similar to scratch, it will avoid unnecessary errors and debugging process making it less frustrating and more fun.
2. Code a 2D Game

Course Description
In this course, students will be able to create multiple games with a great game engine for beginners, Construct 2. With Construct 2 making games is a piece of cake: just drag and drop objects around, add behaviors to them, and make everything come alive with events!
Learn the principles of programming, fundamentals of designing and coding a game in a fun and engaging way.
Cultivate their art skills as well as their programming skills by creating their own themes and arts for their games. The theme can be as creative as the kids can make it. Cats shooting rainbow, bunnies chasing carrots as the usual laser shooting tanks. Their imagination is the limit.
3. Code Games with Python

Course Description
In this course, students will delve further into the world of coding and programming with Python,the powerful programming language used at tech companies and in academia. It is easy to use and learn, plus it is available in all platform. Microsoft, Mac Os X and more. It does not matter whether the student are new or experienced, the course will have lots to offer.
Using the Microsoft Visual Studio Code – a powerful IDE, they would be able to code not just in python but in other languages in the future. Build simple python based games using loops and functions. Brainstorm with the class of an app idea and make it a reality with the help instructor ready to guide them to build their very own app. Projects will gradually increase in complexity to test their understanding and coding skills.
Day
Course
1
Build Your 1st Android App
2
Code A 2D Game
3
Code A 2D Game
4
Introduction to Python Programming
5
Introduction to Python Programming
Time
Batch 1 – 9am to 12pm : 30 pax
Batch 2 – 2pm to 5pm : 30 pax
Nu. 350/- per hour per student
Registration Form
---
[contact-form-7 id="216412″ title="Winter Coding Camp Registration Form"]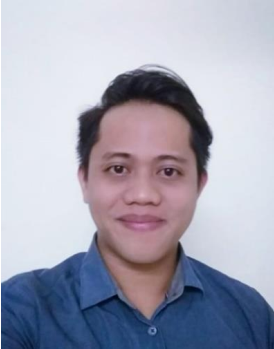 Mohd Amirul
Programming & Coding
TRAINER SUMMARY
Amirul has 5 years' experience in education and training in the field of programming. His passion is to make coding easy for young learners and for generally all who are new to the subject! Amirul's training focuses on creating apps, games or products from scratch, incorporating basic concepts that are engaging and simple enough for freshies to pick up.
His method of training is built on inculcating the correct mindset first in learners of code, that of
constant iteration, experimentation, and persistence despite non-stop trial and error; critical thinking, problem-solving and creative skills; independence and confidence.
Amirul has trained learners of all ages from as young as 6 years old to 50. He is also a sought-after speaker at prominent coding events and has given talks to executives in PWC, and spoken at the Google Made with Code event for young females, among many other events. Through iTrainKids, Amirul has already educated and inspired thousands of young learners to both begin and love the science of coding, and is continuously promoting digital tech and STEAM literacy among the next generation of future inventors!
EXPERIENCE
2018 – present iTrainKids Sdn Bhd
[ Lead Programme Innovator ]
Plan, create and deliver course content that provide interactive learning experience
Technical lead for the design of major proposal bids and funding opportunities
Provide technical consultation on project design, implementation and analysis
2014 – 2018 iTrainKids Sdn Bhd
[ Training Facilitator ]
Provide training to kids about programming in game and apps development
Oversee the effectiveness of the course content and review it
Visit international, private school and enrichment centre to facilitate and conduct classes
2013 – 2014 Edu 360 Sdn Bhd
[ Class Trainer ]
Provide training to kids about Lego Robotic Programming
Monitor and review progress of students
Couch and assist students in Lego First Lego League Competition
EDUCATION
2010 – 2013 German Malaysian Institute
Diploma in Engineering (Mechatronics)
2009 – 2010 International Islamic University Malaysia
Foundation in Engineering